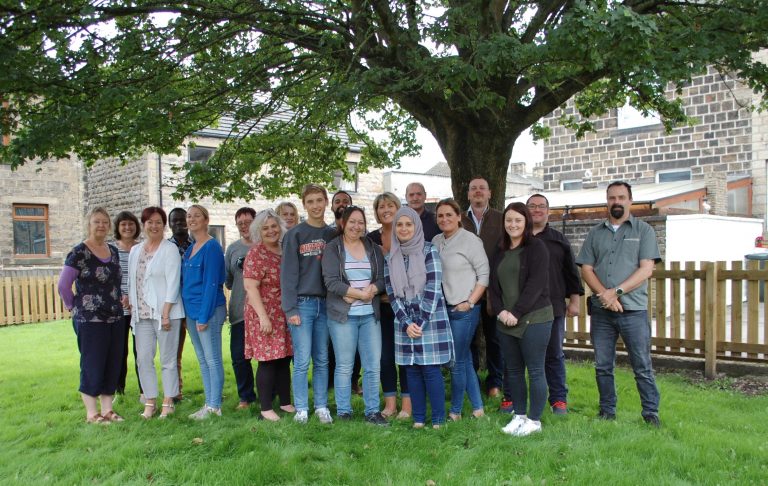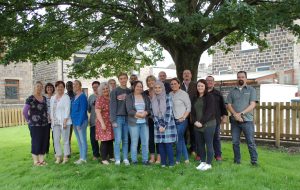 Enhanced Community Healthcare Options (ECHO) has commenced training for the first 23 staff to join the team at its new specialist care facility, Malsis Hall, in Glusburn near Keighley.
Recruitment began earlier in the year in preparation for the opening of Malsis Hall, which is currently being converted into a care centre designed to provide recovery and rehabilitation for people with mental health conditions, often resulting from psychological trauma. When the service opens in October this year, it will be accepting referrals from Local Authorities and the NHS within a 30-mile radius.
The new recruits in the Administrative Support, Maintenance, Recovery Support and Nursing teams are undergoing training and getting to know each other, ready to accept the first residents into the service.
The first wave of recruitment, which saw job roles advertised in the local area, had a great deal of interest, and more vacancies in other areas of the service will become available in the coming weeks.
Susan Applegarth, Customer Relationship Manager at Malsis Hall, said: "I was delighted to see the high calibre of applicants who applied for positions at Malsis Hall from the local area. We have started to put together an excellent, caring and supportive team, who will make the residents feel welcome when they arrive in the autumn.
"It was very important to us that we began the recruitment process in the local area, as Malsis Hall is, at its heart, a community project, which will provide a local service for local people, and we wanted to ensure we created local jobs as well."
Andrew Shelton Murray, Director of ECHO, said: "Malsis Hall is already on course to be a fantastic facility for the whole community. I'm incredibly impressed with our new team members, and how quickly they have prepared for our opening and look forward to meeting our next wave of new recruits shortly."
Malsis Hall will officially open in September, with a public open day on 18th October, 12 noon until 4pm.
To find out more about available positions at Malsis Hall, visit https://www.echouk.net/careers-working-for-echo/ or contact recruitment@echouk.net
ENDS
ISSUED ON BEHALF OF MALSIS HALL
Contact: Rosie Earl 01325 363436
Malsis Hall is a specialist service holistically supporting adults with mental health conditions on their journey to recovery and independence. It strives to provide care and support to enable the person to be as independent as they possibly can be, helping them to have a clear care pathway back into the community
It provides opportunities to develop and maintain skills and coping strategies needed for everyday life, priding itself on early intervention. The pathway at Malsis Hall ensures the person builds and develops confidence enabling them to successfully progress down the various available living options onsite to living in the community.
Malsis Hall places emphasis on maximising quality of life and reducing admissions into acute hospital settings.
As a community project, it also contains three sports pitches, a sports pavilion and meeting rooms available to members of the public.