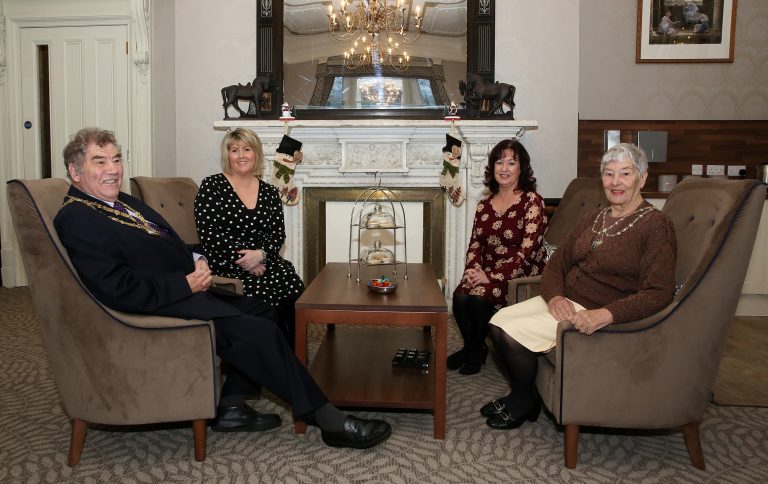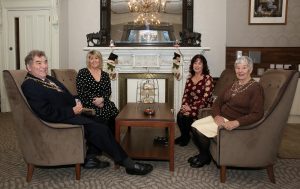 Enhanced Community Healthcare Options Group (ECHO) welcomed the Chairman of Craven District Council, Councillor Paul Whitaker, to its new Malsis Hall specialist care service as the first service users are admitted.
Councillor Whitaker was given a tour of the facilities and met management and staff who have spent a considerable time ensuring the service was ready to accept its first Service Users.
Malsis Hall is designed to be a local service for local people and is accepting referrals from local authorities and the NHS within a 30-mile radius. It is also creating around 130 jobs for local people.
The Grade II listed building, near Keighley, Yorkshire has been converted from Malsis School, which closed its doors in 2014, into a care centre designed to provide recovery and rehabilitation for people with mental health conditions.
People using Malsis Hall are encouraged to develop and maintain social contacts in the area in order to aid their recovery, an initiative ECHO is confident the local community welcomes and supports. Close links are being made with local community groups and facilities and this will be reciprocated as Malsis Hall is providing meeting spaces for local groups and football pitches for use by Sutton Juniors.
Lisa Gardner, service director at Malsis Hall, said: "It was a pleasure to show Councillor Whitaker and Mrs Turner the service we have created at Malsis Hall, of which we are rightly proud.
"We are delighted that it's now opened and the first people have been admitted. We are also ready for local residents to come along and visit us, to make use of our meeting rooms and sports pitches.
"Creating 130 jobs for people in the region has been a significant achievement and we are starting to become a real part of our local community, which has always been the objective."
Councillor Paul Whitaker " What a wonderful opportunity for the people to be supported in this care centre which aids recovery and independence and for the local community to come together in this sympathetically restored Grade ll listed building set in such beautiful surroundings."
ENDS
NEWS RELEASE: ISSUED ON BEHALF OF MALSIS HALL
CONTACT: Caroline Walker on 01325 363436
Notes to Editors
Malsis Hall is a specialist service holistically supporting adults with mental health conditions on their journey to recovery and independence. It strives to provide care and support to enable the person to be as independent as they possibly can be, helping them to have a clear care pathway back into the community
It provides opportunities to develop and maintain skills and coping strategies needed for everyday life, priding itself on early intervention. The pathway at Malsis Hall ensures the person builds and develops confidence enabling them to successfully progress down the various available living options onsite to living in the community.
Malsis Hall places emphasis on maximising quality of life and reducing admissions into acute hospital settings.
As a community project, it also contains three sports pitches, a sports pavilion and meeting rooms available to members of the public.